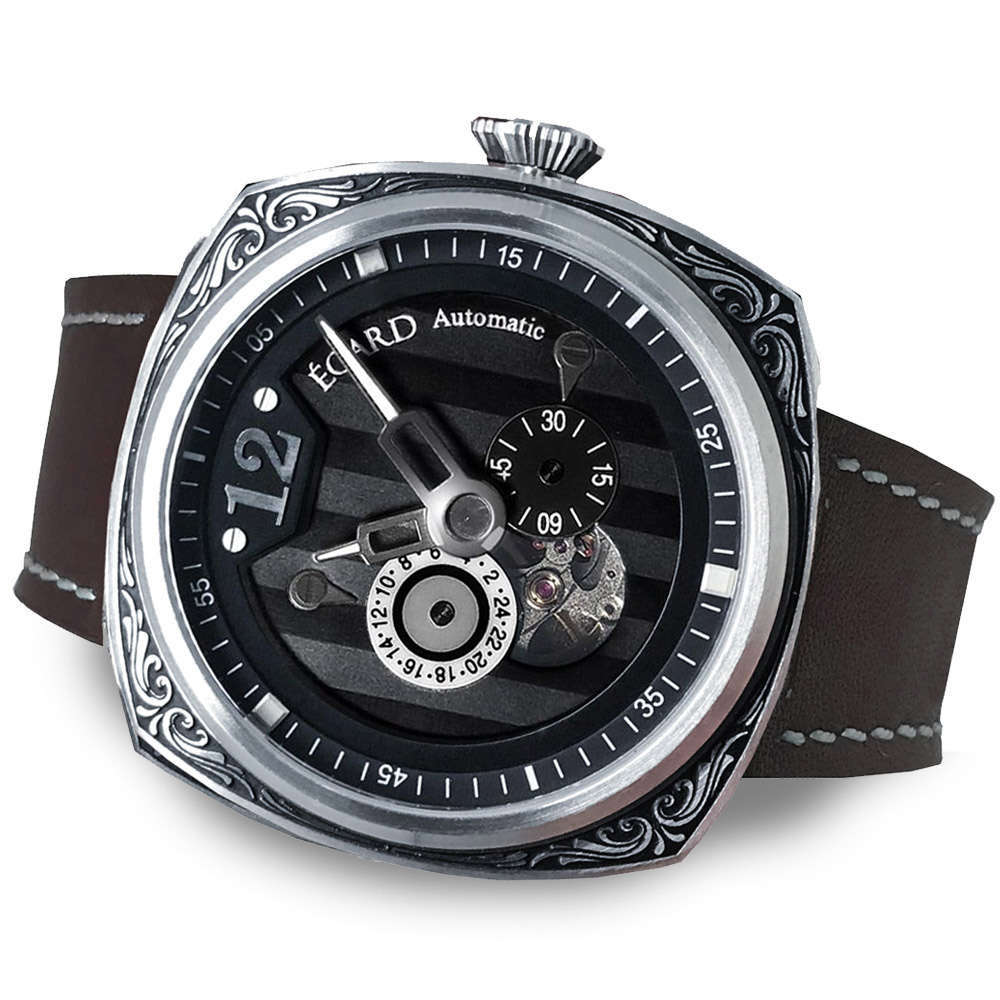 The V1-Gent Engraved was our first engraved timepiece. A marriage of steampunk and floral engraving makes this timepiece something unlike any other piece on the market.

Combining a now streamlined process of 3d lasering, hand engraving and hand staining the V1-gent's quality is truly something that needs to be seen in hand to be admired. Deep clean edges with fine detail cover the case.

Egard is built on the premise that a watch should be more than something you wear on your wrist to keep time but instead a piece of art you carry with you wherever you go. The V1-Gent engraved captures this to the highest degree.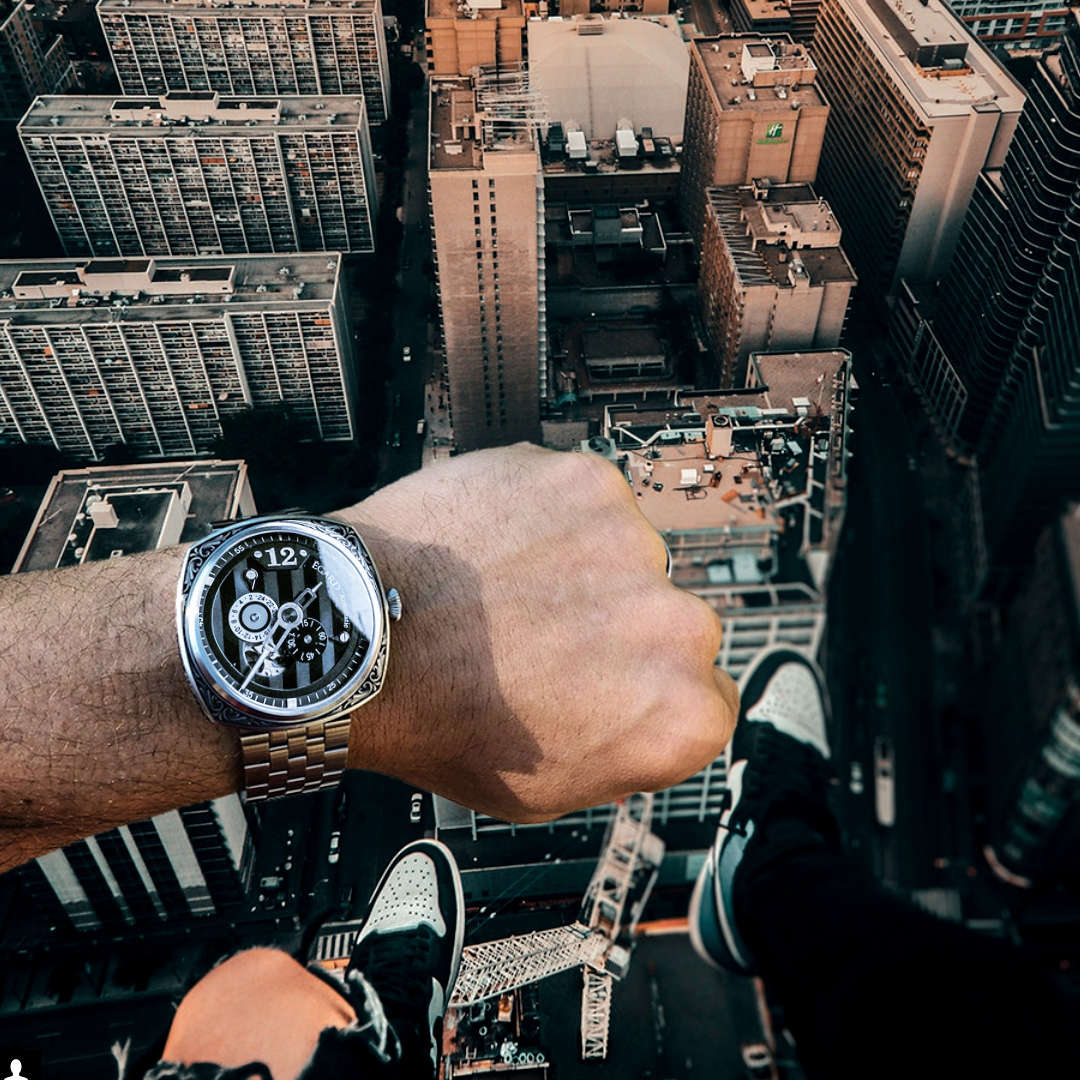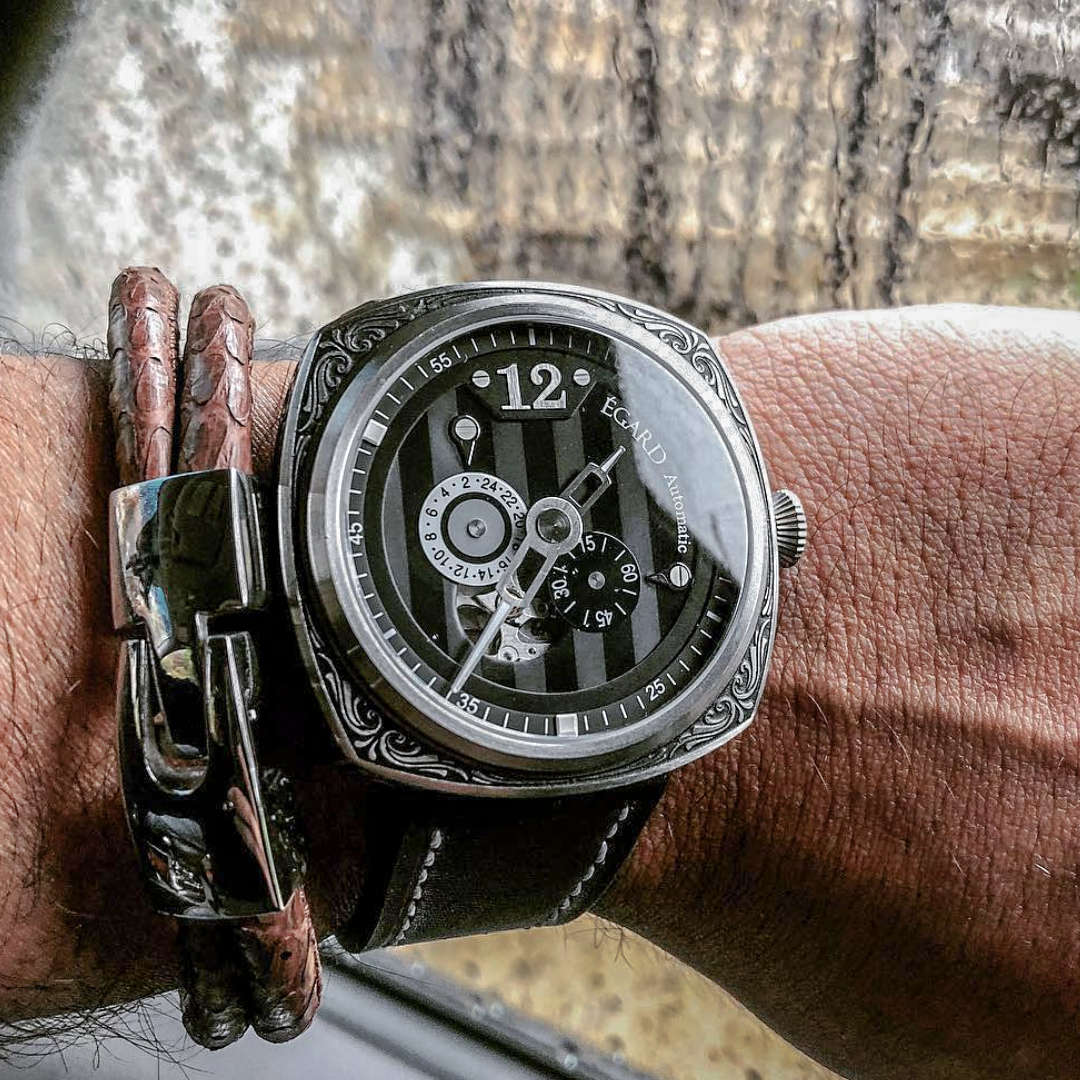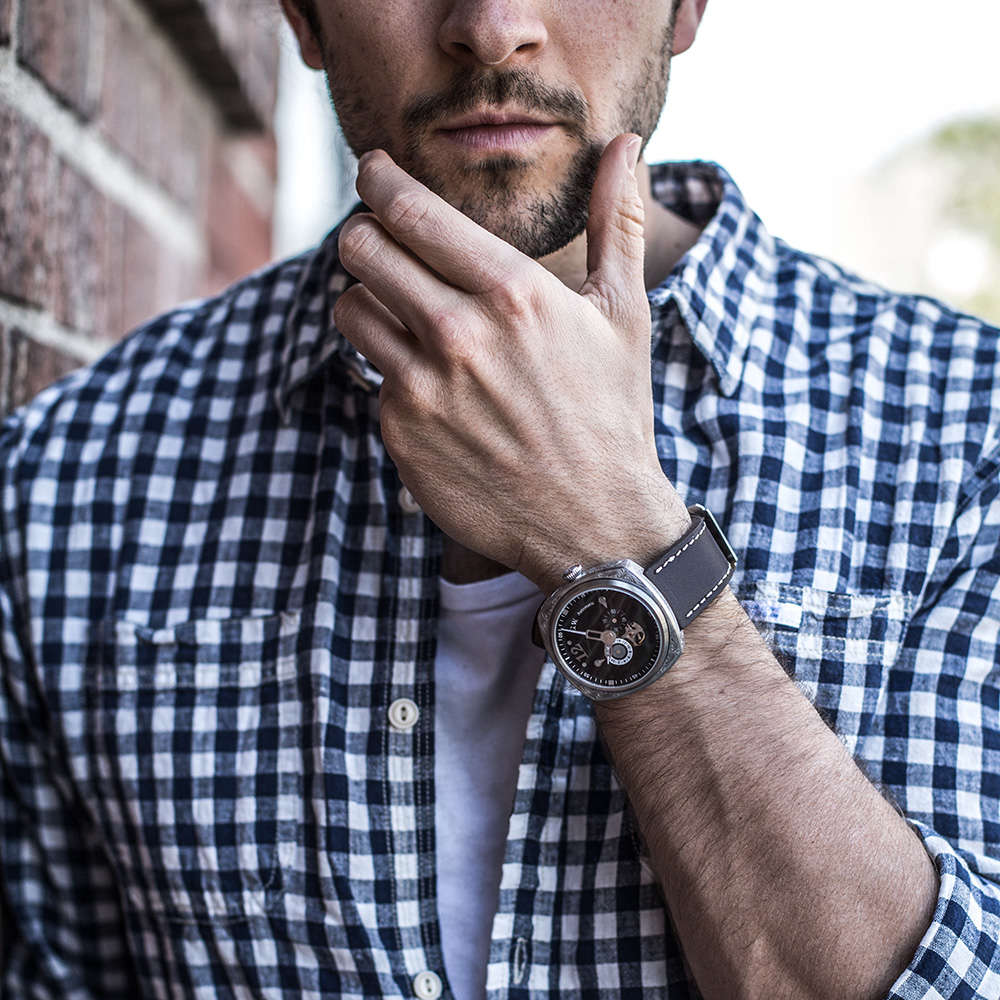 "I designed my first timepiece for my father years ago as a Tribute to him, to thank him for all the things he did for me growing up. Timepieces are far more important than just functional jewelry. They serve as markers of the most important memories and people in our lives. They can be carried on for generations among family members. My father and I both are both the team behind this new timepiece entitled the "V1-Gent". We are truly proud of the quality and look of this piece."

Ilan Srulovicz
CEO & Founder
Égard Watch Co.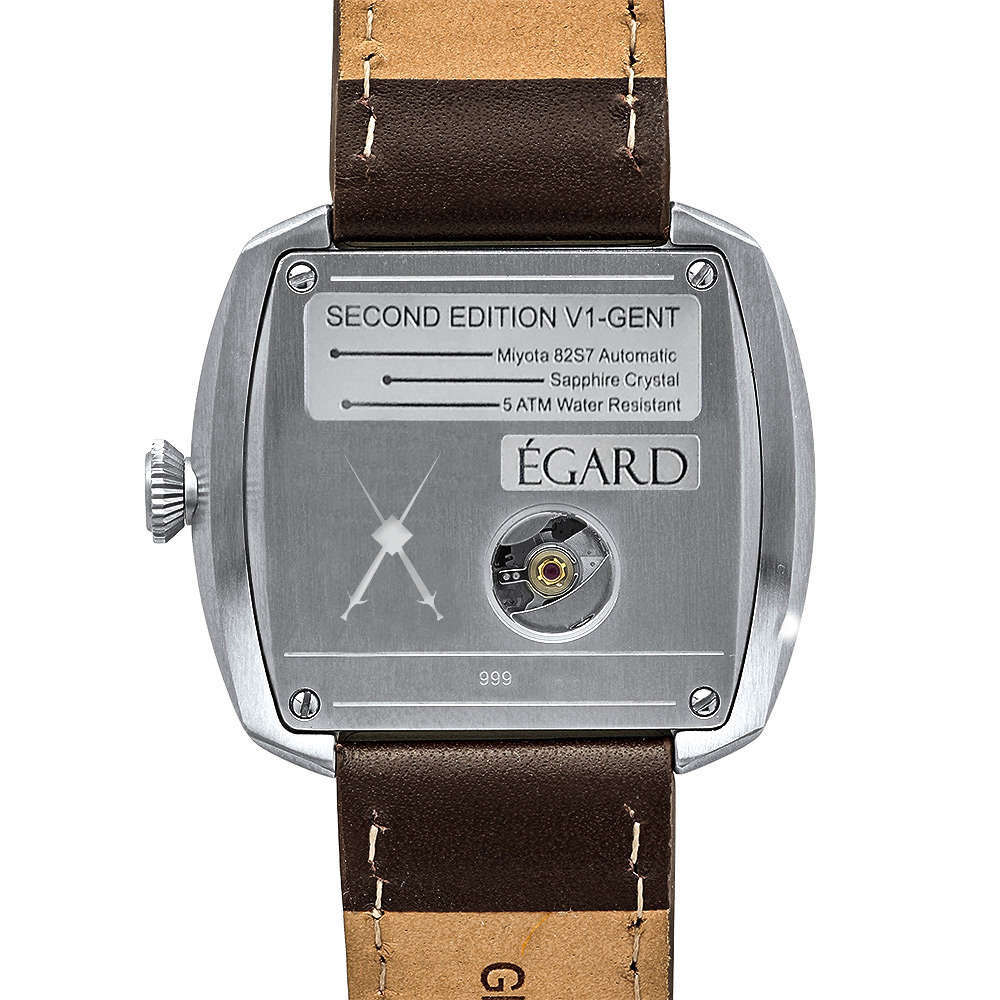 45MM CASE & SAPPHIRE CRYSTAL
The case size itself is 45m, and with it's Lugless design the timepiece fit beautiful on the wrist. The case is slightly curved on the bottom to conform to your wrist.

Each component of this watch has been thought out to the greatest extent. From the case construction to the dial design. We use AA grade plating which is far higher quality than the standard method of plating. This will protect the watch from the plating wearing off over time or from impact.

The caseback displays the automatic movement's beating heart along with your individual serial number marking your piece as yours and yours alone.


The V1-Gent is an Automatic timepiece. It is equipped with a Miyota 82S7 Japanese Automatic Movement which winds off the movement of your wrist. No batteries needed!

The Miyota 82S7 is a versatile stable movement that was slightly modified to create a look that was outside the framework of normal timepieces. The Subdials were switched for disks which gives the V1-Gent a slick, high end, unique appearance.

Power reserve: 40 hours

Accuracy: -20, +40 seconds per day (movements are regulated and adjusted by us to be more accurate)

Vibration Frequency: 21 600

Jewels: 21
Unpaid review from Watch Addiction